Have you ever watched a firework display and thought "That would be cool to be one of those guys"? Do you want to travel and be a part of displays like these? Not many people get to go behind the ropes and see how a firework display is produced. It takes a certain type of individual to become a pyrotechnician. Someone who is detail oriented, not afraid of physical labor, and is also able to work well with a team. If this sounds like you, read on for more info…
So you want to become a pyrotechnician?
What is a pyrotechnician?
The simple definition of a pyrotechnician is "someone who handles fireworks professionally". While this is accurate to a degree, there is much more to it. A pyrotechnician is someone who has earned the knowledge of their craft; respecting both the safety concerns as well as the art form. There is no official schooling for this knowledge, but rather it is taught through on the job training from another pyrotechnician. Some of this can be passed along through conversation, but the vast majority of it is learned while getting your hands dirty in the field…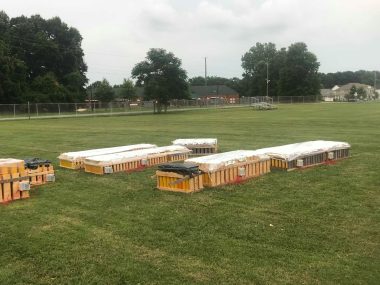 What does a pyrotechnician actually do?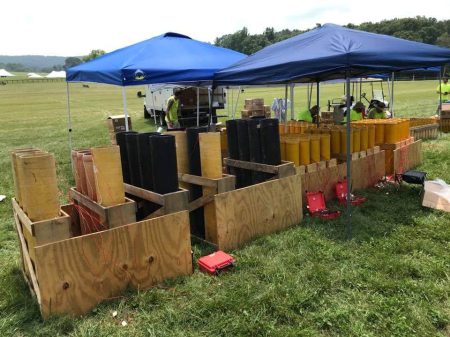 Most people assume a pyrotechnician just comes in, lights off fireworks, and then goes home; They are quite wrong! After the planning and design teams finalize things on their end, the technician's work really begins. Product has to be pulled, sorted, and prepared. Racks need to be sorted, organized, and loaded into trucks. A licensed professional has to transport those items to the shoot site…Once that truck and product arrives on site, that's when the real work begins!
Work needs to be completed no matter what the elements. Extreme heat, cold, wind, brutal sun, rain, snow, etc… you need to prepare for each accordingly. Unloading and securing the racks, loading product and protecting it from the elements, wiring up the firing system, assembling the sound system, and running tests are just a few of the things that happen hours before the show. The ability to troubleshoot and adapt to changes on the fly are a must! 
More than just a title...
One thing that sets IPC apart from other companies is the brotherhood (and sisterhood) that is developed between all of its staff members. Spending countless hours working side by side with someone, you get to know them on a very personal level. Couple that with the pressure of working with explosives, in all weather elements, and you can see how someone can become more than just a coworker. Building trust between pyrotechnicians is vital to the safety, morale, and the efficiency of the crew and is something we take very seriously.
Every member of our staff is hand selected to make sure that they will not only be able to physically perform the tasks necessary, but become part of a cohesive team. The IPC crew members are quickly becoming known within the industry for taking on challenges that other companies wouldn't dream of, and pushing the innovation of show design to new levels!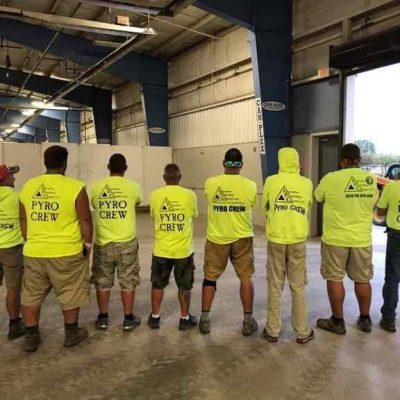 As you can see, becoming a pyrotechnician is more than gaining a job title. If you are interested in learning more about working for IPC, please send us an email at CAREERS@IPCDISPLAYS.COM to speak with someone on our staff.  
We service most of the Mid-Atlantic Region, with the majority of our shows being in the Southern Maryland, Northern Virginia, and Greater DC areas. Below is a list of seasonal openings that we are looking to fill throughout the year. These may or may not be currently open in your area, so let our staff know which you are interested in: